REAL ESTATE DIGITAL MARKETING
Explore our real estate digital marketing case study for Layton Real Estate, based in Wellsville, KS.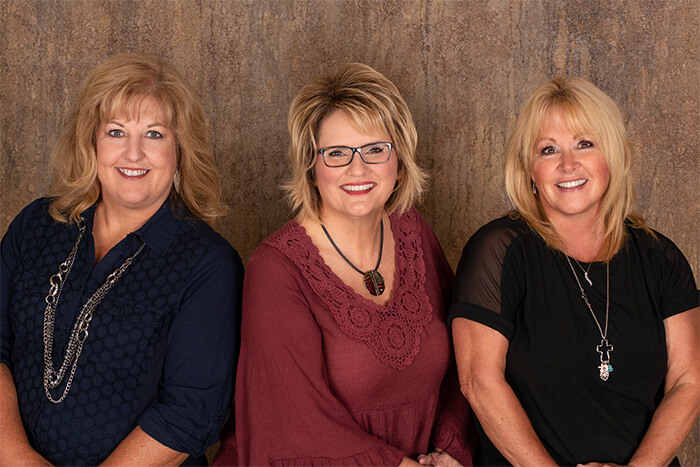 Real People. Real Living. Real Results.
Located southwest of Overland Park in the town of Wellsville, KS, Layton Real Estate has been offering personalized real estate services to eastern Kansas residents since 1967. The locally owned and operated firm is a business three generations in the making, with a team that is driven by commitments to personal integrity and transparency.
Company: Layton Real Estate
Industry: Real Estate
Location: Wellsville, KS (SW of OverlandPark)
PROJECT
CHALLENGES
CHALLENGES
Layton Real Estate contacted our team with the intent of completely revamping their web presence to accurately represent their 50+ year reputation online, and to help them differentiate themselves in the increasingly competitive real estate industry.
At the time, their website featured an outdated design and broken features that led to a choppy user experience, which was failing to properly engage and convert their website traffic into qualified leads for their business.
Problems They Faced
Outdated website w/ broken features
Confusing website architecture
Lack of calls-to-action and engaging copy
No clear unique value proposition
Lack of differentiation from competitors
THE SOLUTION

WE DELIVERED

SOLUTION
Strategy
Establishing Layton Real Estate's unique business identity was our first goal as we laid out their digital marketing strategy. Their key point of differentiation from larger real estate companies was their level of personalized service, and track record for real results. Thus, we helped them craft a unique value proposition (UVP) which communicated those points succinctly and effectively – "Whether you're buying or selling a home, our personalized real estate services will help you protect your financial investment, and get the best possible results from your transaction."
We also abandoned their existing tagline – "Opening Doors Since 1967", for a new tagline which summarized their UVP and focused on the benefits they provide to customers – "Real People. Real Living. Real Results".
Real estate customers have an abundance of online options to choose from, so our most critical consideration was given to the website's page architecture and ease of navigation, to ensure that users were able to quickly find the information they were seeking, whether it be helpful resources, agent profiles, or home listings.
Design
From a design perspective, our mission was to create a modern, professional, and bold web design that not only put a "fresh-face" on the Layton Real Estate brand, but also provided users with clear paths of action toward conversion.
We achieved a clutter-free, yet engaging experience by using a simplified color palette, custom team photography, elegant – yet conservative typography, refreshed brand logo, and full-width page layouts that present information to users in an easily-digestible fashion.
Development
Using the WordPress content management system, we developed a web solution which can grow with Layton Real Estate for years to come, allowing them to regularly post new blog articles, update featured home listings, and modify existing content as their business, services, and customers change over time.
The biggest development challenge for this project was the need to properly integrate with the Heartland MLS in order to provide home buyers with access to the nearly 12,000 available Kansas home listings on the market, which our team solved by utilizing several components from Realtyna Software.
Custom development features like property-specific contact forms, IDX integration (for home listings), CRM integration, Constant Contact newsletter integration, an easy-to-use mortgage calculator, and a custom home valuation form all help laytonre.com to better connect with customers online.
Marketing
Increasing Layton Real Estate's online visibility was a critical goal for their core project, which we attacked from a few different angles. First, we performed thorough keyword research to identify target keywords to incorporate into new copy for the website, giving the site a search rank boost for important local search terms both in and around Wellsville, KS.
To help them expand visibility into other markets, we created location specific "Community" pages that feature search-optimized location-relevant content, in addition to home listings that are unique to those communities. These location pages not only give the website added search visibility for their respective communities, but also open the door to location-targeted PPC advertising in the future.
Leads can be generated through the website via several channels, including a home valuation request for home sellers, and property-specific contact forms and a full length CRM form for home-buyers.
Key Features
Custom Website Design
IDX Home Listing Integration
Google Map Property Search
Page Speed Optimization
Content Creation
Value Proposition & Tagline
Local SEO Strategy
Newsletter Integration
Logo Refresh
Lead Generation Forms
CRM Integration
Premium Website Hosting
Custom Graphics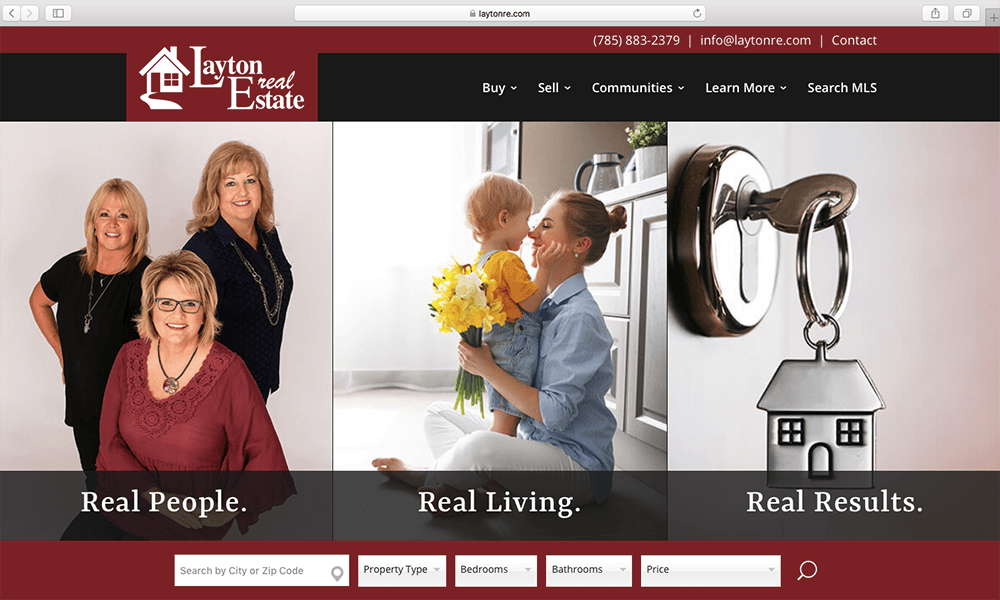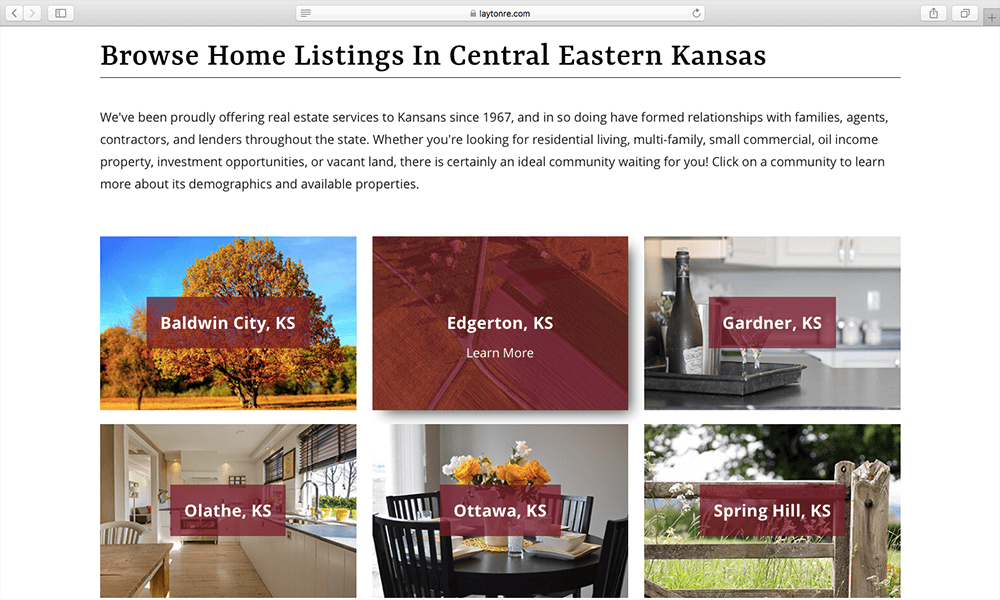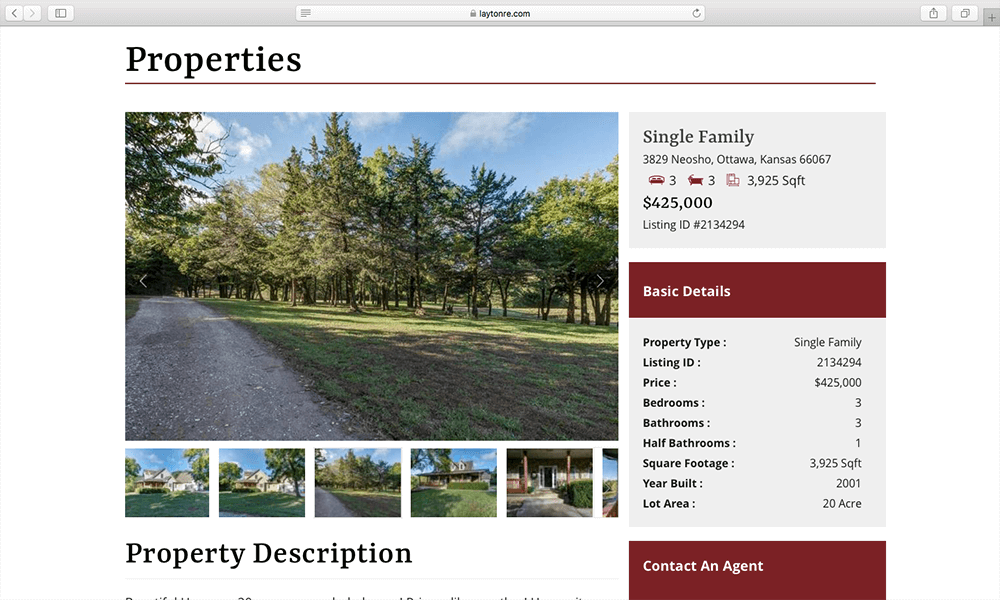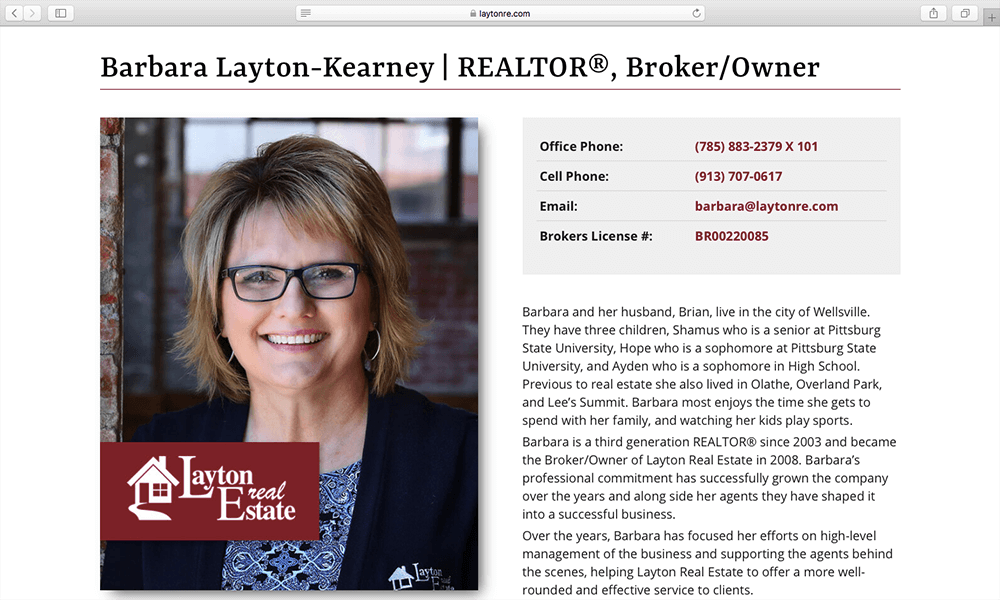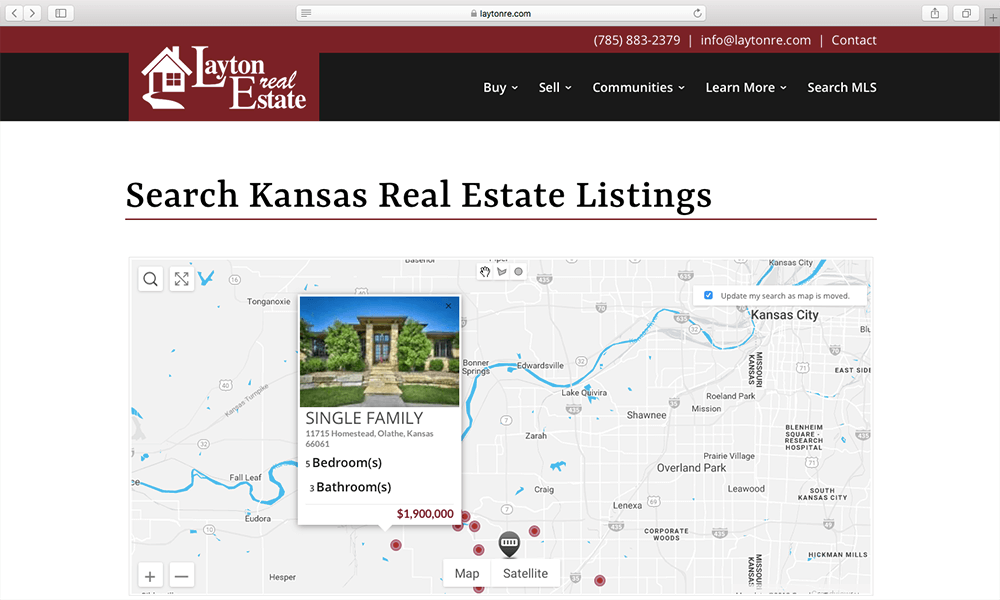 REAL RESULTS
Real Estate Digital Marketing
RESULTS
Since we implemented Layton Real Estate's digital marketing strategy, their new website is receiving 70% more weekly visits from organic Google searches thanks to 12 new Top 10 keyword rankings on Google's Page 1 results - an increase which highlights the effects of our search engine optimization efforts. They have reported a noticeable increase in business since launching their new site, and were kind enough to offer public praise to our team in the form of a 5 star Google review!.
Google Search Traffic Increase
70%
New Google Page 1 Search Terms
12
Average Time On Site
4 Min
Average Pages Per Session
4.5 Pages
Page 1 Search Rankings on Google / Bing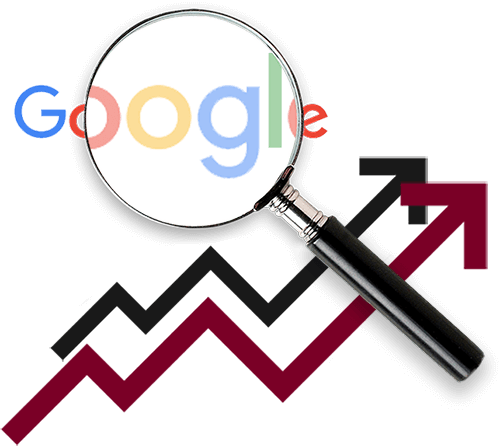 "wellsville real estate"
"realtors in wellsville"
"wellsville homes for sale"
"real estate agent wellsville"
"wellsville real estate broker"
"wellsville realtors"
"lots for sale in wellsville"
"real estate wellsville"

"We were very impressed with Andrew's marketing knowledge and his team's process to get us where we needed to be. Using Straight Line Web Solutions was the perfect choice - we couldn't be more pleased!"
Owner | Layton Real Estate