Custom Website Design in KCMO
We're experienced web designers who build custom websites that work around the clock - so you don't have to.
CUSTOM WEBSITES
BUILT FOR GROWTH
GROWTH
Want to know a secret? The reason that so many websites fail to generate leads is that most web designers focus entirely on the site's visual appeal.
While design aesthetics are certainly important, building a website that actually performs requires an upfront search engine optimization and conversion strategy that will achieve higher Google rankings and stronger customer connections.
Our custom, growth-driven websites are built to attract, engage, and convert users into new business - and they look good doing it!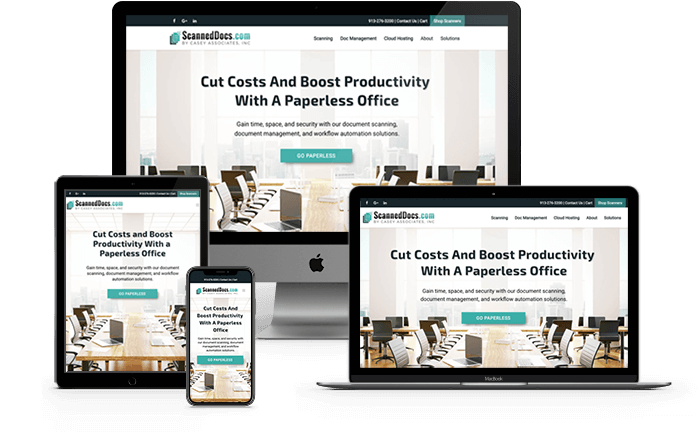 KANSAS CITY'S BEST
CUSTOM WEBSITE DESIGN
CUSTOM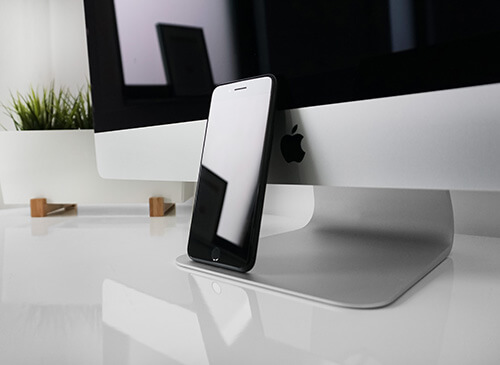 Responsive Web Design
With mobile phones and tablets now accounting for nearly two out of every three minutes spent online, mobile-friendly web design is no longer a luxury, but a necessity for lead generation. Once launched, you can rest assured that our experienced website design team has crafted a website that forms connections with your customers on every size device, whether they are sitting at their desk or on the go!
Works on desktops, phones, and tablets
Meet Google's mobile-friendly requirement
Increase your reach to mobile users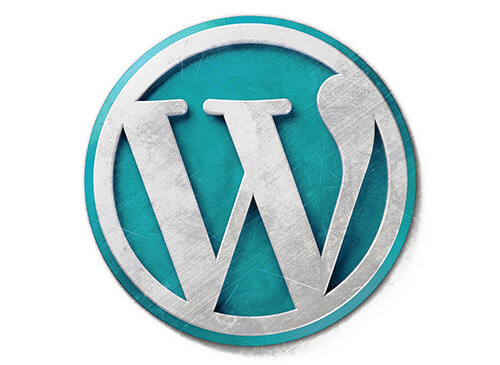 WordPress Web Design
WordPress powers nearly one-third of the websites online, proving that it is one of the most reliable and dynamic web design software tools available. Building your website on the WordPress content management system will give you nearly endless flexibility in updating, modifying, scaling, and growing your website over time as your business evolves.
Easily manage your website
Scale and your website as your company grows
Strong community support and regular updates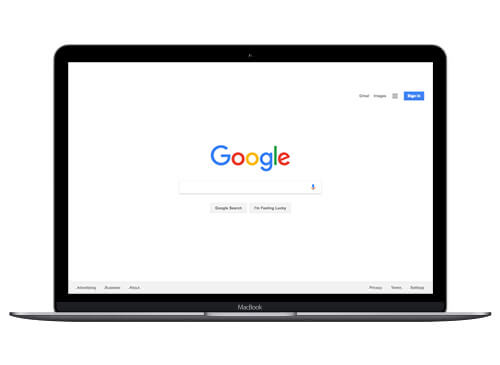 Search Visibility (SEO)
Without search visibility, users won't be able to find your business online, meaning the success of your small business web design hinges on your ability to rank highly for important keyword searches on Google. To achieve this, we'll construct your website with all of the necessary components and content that search engines need to see in order to rank your website above your competitors.
Sitemap generation for search engines
SEO meta titles and descriptions
Keyword research & optimization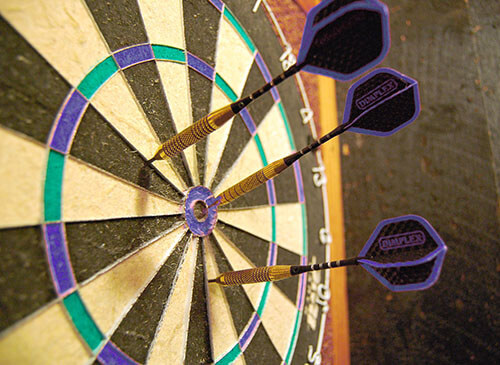 Conversion Optimization
Each page of your website should have an intended purpose and conversion goal, otherwise, it's just clutter that distracts your customers. Our conversion-focused websites provide visitors with several intended paths toward conversion using engaging content, strategic calls-to-action, and lead generators. By integrating Google Analytics, we'll set clearly defined conversion goals on your site that can be tracked for success and continuously improved.
Intuitive website navigation
Defined conversion goals
Strategic calls to action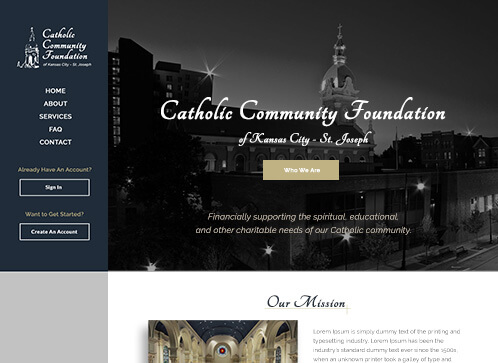 100% Custom Web Design
The internet has become a crowded place where every business wants to be, so to stand out from your competition you need a truly customized website that reflects the uniqueness of your business' brand, employees, and products/services. Because of this, we only produce 100% custom web designs, and we do not use pre-built WordPress "website packages" or "demo sites" in any of our marketing projects.
Unlimited design revisions
Advanced design features
Custom functionality features
5-STAR WEBSITE DESIGN
IN KANSAS CITY
EXPERIENCE

"We have tried different services over the years and by FAR – the best is Straight Line Web Solutions. They are accurate, honest, and most important – they meet their deadlines."
Dymec Industrial Ethernet

"I cannot say enough wonderful things about Straight Line Web Solutions. Andrew and his team are professional, thorough, dedicated, creative, and committed to making online digital projects successful."
FosterAdopt Connect

"We were very impressed with Andrew's marketing knowledge and his team's process to get us where we needed to be. Using Straight Line Web Solutions was the perfect choice – we couldn't be more pleased!"
Layton Real Estate

"Thank you very much. We are beyond pleased with the work you did and how our website turned out!"
RHR Custom Automotive

"After speaking to Andrew for the first time I knew that I was in the right hands. They did an absolutely incredible job on this project and I could not thank them enough!"
42 Klicks Chiropractic

"Our main goal was to have an upgraded website that was mobile friendly, and Andrew's team succeeded! All of our questions were answered quickly and thoroughly. I would recommend Straight Line Web Solutions to anyone looking to upgrade their e-commerce store."
AlumiGlo Lighting

"A+ service from the start. I can't say enough about Andrew and his team at Straight Line Web Solutions. I would highly recommend them to anyone needing a website. Thanks for all your great work!"
Deason Aircraft Services

Hire the Right Custom Web Designers
Choosing the right Kansas City web design team to execute your project may be one of the most important business decisions you've ever made, and there are some red flags to watch out for as you conduct your search for the best web designers, including slow response times, poor review ratings, and a lack of SEO knowledge.
Also, beware of those too-good-to-be-true web design pricing schemes. Effective online marketing doesn't have to break the bank, but if you're seeking tangible results from your new business website, you should expect to invest a practical amount of time and money into your efforts. The simple fact is that a poorly executed web design will become just another expense, but a properly executed website will serve as an investment for your company's future growth.
To get a rough idea of your project's estimated costs, answer a few quick questions inside our new Web Design Pricing Tool.
Nerd-Speak ALERT!
INBOUND MARKETING
[inbound mahr-ki-ting]
Attracting new customers to your business through the use of impactful content.
Mobile devices now account for 2 out of every 3 minutes spent online (ComScore)
47% of users expect a website to load in under 2 seconds (KissMetrics)