Automotive Digital Marketing
Explore our automotive digital marketing case study for RHR Custom Automotive, a Pevely, MO based custom truck shop.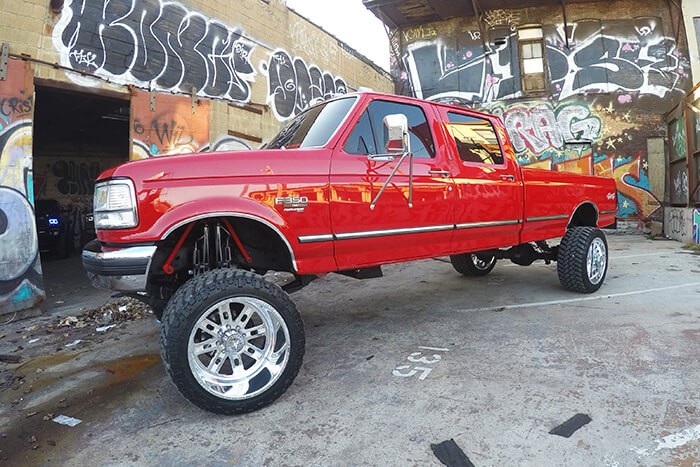 Lift the Standard
Located south of St. Louis in the town of Pevely, MO, RHR Custom Automotive has been providing vehicle customization services to car, jeep, and truck owners throughout southeast Missouri since 2009. Their service offering includes custom truck builds, suspension modifications, wheel and tire packages, and a broad line of auto accessories.
Company: RHR Custom Automotive
Industry: Automotive Service
Location: Pevely, MO (South of St. Louis)
PROJECT
CHALLENGES
CHALLENGE
When the crew at RHR reached out to us, their presence on the web was limited to their company Facebook and Instagram pages, meaning our team was essentially starting with a clean slate in terms of marketing their business online.
Their primary goal was to generate new leads for the business by providing potential customers with a one-of-a-kind website experience that effectively showcased their impressive work quality through their broad project portfolio.
Problems They Faced
Minimal online presence
Non-existent company website
Minimal number of online leads
No tagline or unique value proposition
No digital strategy in place
THE SOLUTION

WE DELIVERED

SOLUTION
Strategy
Our first task was to help RHR solidify its business identity with the creation of a unique value proposition (UVP) which communicated the superior level of service they provide to their primary target audience. We then helped them craft an effective and memorable tagline which effectively represented their UVP – Lift the Standard, as well as a mission statement which clarifies their company purpose and goals.
Design
We knew from the beginning that their website design needed to be as bold, unique, and impactful as their customized vehicles. We combined aggressive typography, a dark color palette, stunning imagery, and custom image effects to provide users with a one-of-a-kind website experience that was memorable and conducive to conversion across phones, tablets, and desktop computers.
Development
Anticipating their coming business growth, it was critical that their website be constructed within a content management system (CMS) like WordPress for easier scalability. Our web developers incorporated interactive development features to enhance the site's effectiveness toward conversion, including custom quote request forms and a complete project gallery.
Marketing
To increase their search visibility, several on-page SEO features were incorporated including keyword optimized content, page meta titles and descriptions, and an XML sitemap (for search engine indexing). To drive lead generation, we constructed a custom lead magnet which provides users with an interactive multi-slide tool for calculating the cost of their preferred vehicle customizations.
Key Features
Custom Website Design
Lead Magnet/Generator
Custom Quote Forms
Project Portfolio Gallery
Content Creation
Value Proposition & Tagline
SEO Strategy
Mobile Optimization
Premium Website Hosting
Custom Graphics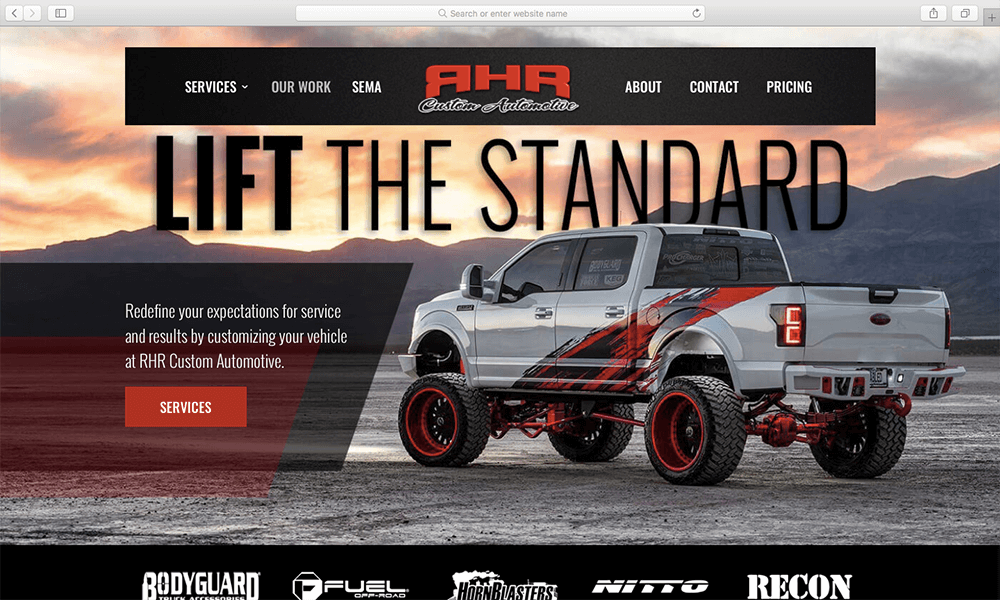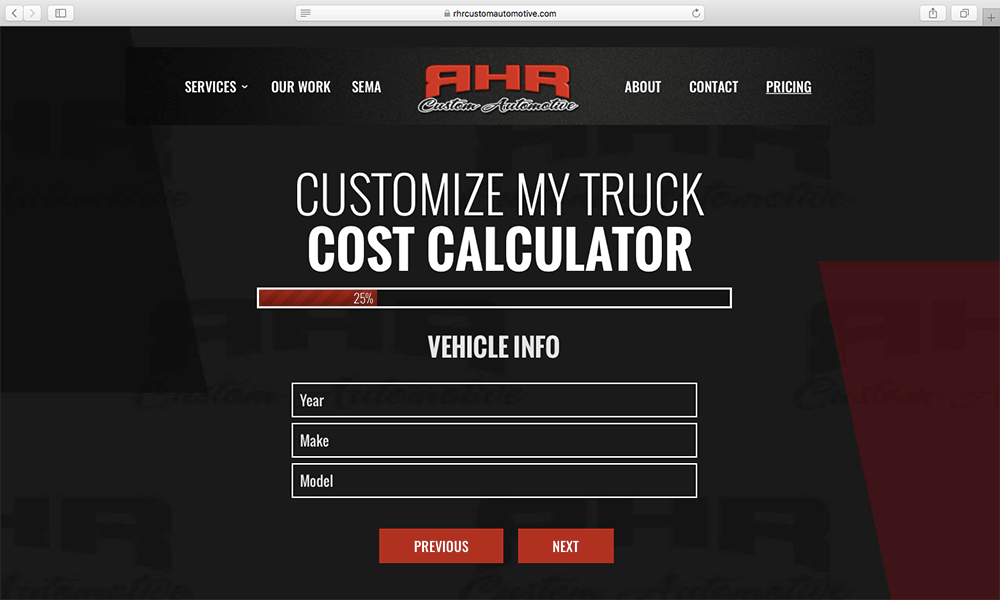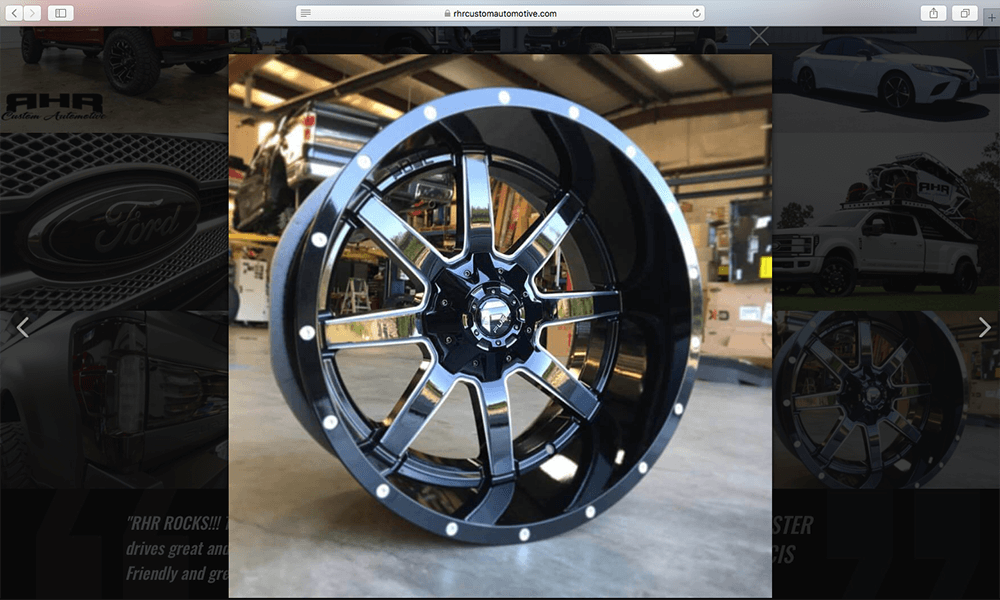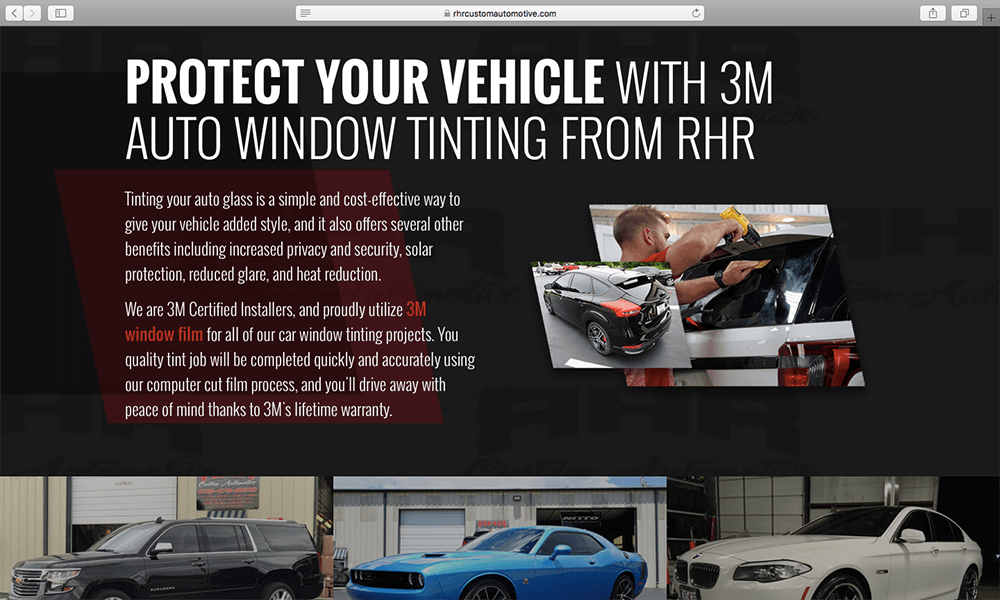 REAL RESULTS

Automotive Digital Marketing

RESULTS
With their recent launch, RHR Custom Automotive has now implemented an automotive digital marketing strategy which differentiates them from their competitors, and generates new business for sustained growth. Since their launch earlier this year, they are currently averaging over 10 new qualified leads per week, and are already attaining search rank results which extend their visibility to a broader local market.
New Online Leads Per Week
10+
Average Time Spent on Site
2.5 Min
Average Page Load Speed
<2 Sec
Page 1 Search Rankings on Google / Bing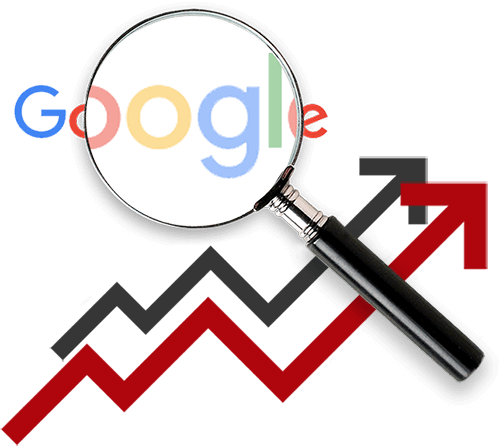 "truck wheels pevely"
"lift kits pevely"
"pevely custom trucks"
"custom truck shop missouri"
"pevely window tinting"
"truck tires pevely"
"pevely truck accessories"
"custom truck shop missouri"

"Thank you very much. We are beyond pleased with the work you did and how our website turned out!"
Owner | RHR Custom Automotive