Simplify and strengthen your understanding of SEO basics by focusing on RAP: Relevance, Accessibility, and Popularity.
Working in web design means that you have to familiarize yourself with a lot of acronyms: HTTP, CSS, HTML, SEO, WTF (okay, I knew that one before I got into web design). After years of experience in using them they become part of your day-to-day vocabulary. Unfortunately, web designers often make the mistake of using them in conversations with "normal", non-web-addicted people, without providing proper context or meaning. As one might imagine, this routinely leads to blank stares, crossed-eyes, and hesitant nods of understanding.
While most of these acronyms really aren't all that important to most business owners, SEO is a critical exception. SEO, or Search Engine Optimization (you feel smarter just saying it, don't you?) is the largest factor in driving user traffic to your website. For those of you who like a more thorough definition, I turn to my friends at Wikipedia:
Search engine optimization (SEO) is the process of affecting the visibility of a website or a web page in a web search engine's unpaid results—often referred to as "natural", "organic", or "earned" results.
Why is this important to you? The unfortunate reality is that having the most beautifully constructed, visually-appealing website on Earth won't bring in leads or dollars if the users/customers you're targeting can't find you online via Google. That's because search engines don't rank sites based on visual presentation. They have search bots, or in Google's case, a GoogleBot, which are essentially little information collectors that crawl all of the pages on the web. These bots see your website in an entirely different way compared to human beings, which is where SEO comes in. The root purpose of search engine optimization is to give search bots the most accurate representation possible of your website, increasing the likelihood that your site will be in the top results for search topics pertaining to your product, service, or organization. Simply put, it increases the chances of you being found, and hopefully picked by interested users.
PRIMARY SEO COMPONENTS: RAP
Now that you know what search engine optimization is, the next step is to understand the key components of a successful SEO strategy. While search engines like Google use literally hundreds of factors in determining search rank, the primary components of SEO can be broken down into three categories: Relevance, Accessibility, and Popularity.
RELEVANCE
When users perform a search, they're expectation is that the returned results will be relevant to their search criteria, otherwise there wouldn't be much need for search engines. With that in mind, the higher your perceived relevance is to search bots, the greater the likelihood you'll rank higher than your competitors.

First and foremost, the content of your website is king when it comes to demonstrating close relevance to the key search terms related to your product or service. To get maximum SEO value out of your site's content, keep the following in mind:
ORIGINAL CONTENT
Your content should be as original and unique as possible. Duplicating the content of other websites can actually cause Google to penalize your website's ranking.
QUALITY CONTENT
Quality over quantity definitely rings true, although having both is ideal! And believe it or not, search bots can spot crummy content, so avoid it at all costs.
KEYWORDS
Use important keywords within your content that are closely related to your industry and the items/services you offer. Keywords should match the terms you think users would use to find your business when searching on Google.
Other factors contributing to your relevance are even more obvious, such as location. While your business listing with Google and its physical address play a large role in determining location relevance, referencing your specific target market within your content is crucial to enhancing your rank when users perform area specific searches, like "kansas city SEO", or "SEO in Kansas City".
ACCESSIBILITY
While it may seem like having an accessible website is simply a matter of it being "on", or "off", the reality is much more complex. Having a live website is only the first step in providing users with a new source of searchable information. It helps to think of the questions you might ask when picking a store to shop at: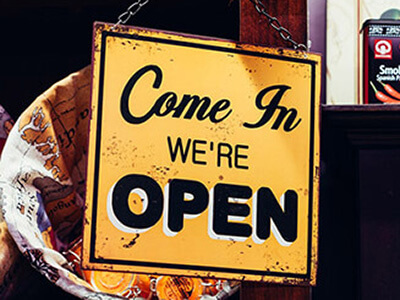 When, and how often are they open?
Do they respond to my needs quickly?
Is the location in a safe neighborhood?
How easily can I find the products I'm looking for?
Search engines are essentially looking for answers to similar questions when ranking your website in terms of accessibility, with a slight twist:
PAGE LOAD SPEEDS
Your website should load quickly, presenting information to the user in a reasonable amount of time. Check your page load speed here.
SEARCH CRAWLABILITY
All areas of your website need to be visible to search bots, with a logical navigation structure so that information can be properly retrieved and indexed.
WEBSITE ARCHITECTURE
URLs, headings, titles, and descriptions should be easy for search engines to read, and your site should be mobile-friendly. Check your mobile-friendliness.
SAFETY & SECURITY
Your website should be free of harmful viruses and malware so that it isn't flagged by google. You also need proper encryption in place for payment transactions.
As you can see, achieving sufficient accessibility requires more than just flipping the "on" switch for your site. Online users have certain expectations when visiting your domain, just as customers would when visiting a brick and mortar business. By meeting these expectations, you'll not only improve your chances of getting ranked higher, but you also offer your users a better, more engaging experience.
POPULARITY
The next component in our SEO basics crash course is popularity. Just when you thought your high school days were over, they're back with a vengeance – and now it impacts your bottom line! Like it or not, making sure your website is the popular kid in school is one of your top priorities, and there are several statistics to use when gauging your performance in this very competitive, ever-evolving popularity contest:
1
BACKLINKS
These are links TO your website from other sources online. When another website links to yours, it typically increases your search rank. You can view backlinks as a bit of an online voting system.
2
USER TRAFFIC
What better way to measure popularity than by seeing how many users visit your site? Maintaining and increasing user traffic is an on-going effort for any business, and the best way to do this is by using Google Analytics.
3
SOCIAL MEDIA ENDORSEMENTS
Having your content liked/shared through social networks is solid proof that your website is an authority in your industry. The best way to spread your reputation is by creating a blog that contains insightful articles that users are inclined to share with one another.
The importance of incorporating social media into your SEO strategy cannot be overstated. It is the most powerful tool at your disposal in promoting your business' reputation, and its FREE advertising! Also keep in mind that its very difficult to increase backlinks and user traffic without having an established social media presence.
GOOGLE'S EVER-CHANGING ALGORITHM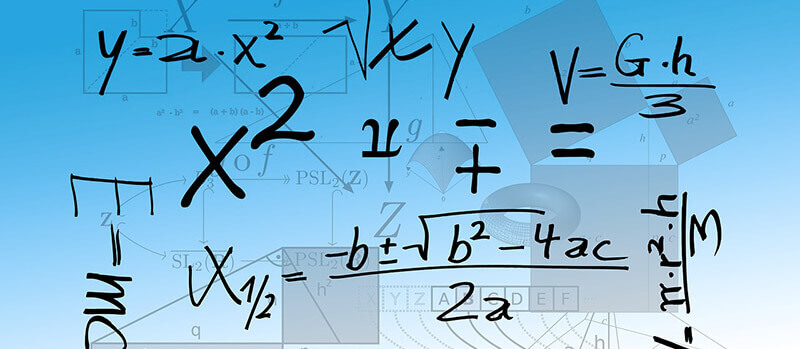 If managing all of these RAP factors weren't enough in fulfilling your journey towards search dominance, Google throws yet another wrench into the process of keeping your website optimized: their ever-changing algorithm.
With the explosion of new content taking place on the web every day, Google works tirelessly to ensure that the best sources remain towards the top of the results they provide to users, which benefits everyone in the long term. To do so, they routinely adjust the algorithm they use in determining how much value is attributed to the various ranking factors we've outlined. As this algorithm evolves over time, its necessary to modify your SEO strategy accordingly, otherwise you can begin to slip in page rank over time, even if you once held that prestigious top spot! Don't fret; however, as this is where quality web design and SEO professionals can monitor these changes for you, allowing you to focus your valuable time on running your business, rather than burying your head in analytics data.
IT'S TIME TO USE SEO BASICS TO YOUR ADVANTAGE
Above all else, remember that building page rank is a long process, that often takes months and years (not days and weeks) to accomplish. When it comes to the basics of SEO, being a strategic and intentional tortoise will almost always win out versus the impatient hare.
Luckily, there's an almost endless number of resources on SEO that can be found all over the web, from in-depth analysis tools, to books, blogs, and fun info-graphics like this one that serve as an awesome quick guide: The SEO Periodic Table.
As you work towards gaining more SEO knowledge and incrementally improving your page rank, focus your efforts on providing users with fresh, quality content, and making that content visible to search engines and users via social media. Doing so will undoubtedly lead to measurable results, more users, and more sales. Remember: RAP your way to SEO success!